American Airlines recently unveiled its new business class product, and with that we'll also see the airline eliminate its "premium" first class. While I'd say this change is great in terms of the passenger experience, I can't help but think of the implications of this for the company's employees.
Airline industry employees get great travel perks
One of the valuable perks of working in the airline industry is free (except taxes & fees) or heavily discounted travel, typically on a space available basis. While policies can vary significantly by airline, at the "big three" US airlines, employees get the best seats on a space available basis.
Now, in fairness, when traveling on a space available base, airline employees are assigned seats after all "revenue" customers. That's to say that they're filling seats that would truly otherwise be empty. So whether it's the standby list for economy or the upgrade list for business class, getting on a particular flight is far from a sure bet.
The value of this benefit is at times pretty limited if you're trying to travel domestically in the economy. For example, take a look at routes like Miami to Dallas or Dallas to Los Angeles, where every seat is typically taken, and there's a long standby list of revenue customers. Airline employees may find that they don't clear for several flights in a row.
Meanwhile arguably it's "premium" first class where this benefit is most valuable. American has a "proper" first class on Boeing 777-300ERs (used for select long haul routes) and Airbus A321Ts (used for premium transcontinental routes). Elite members aren't eligible for complimentary upgrades from business class to first class, so it's not unusual to find a lot of empty premium seats on these planes, and those are almost always filled by employees.
This is especially true on routes like New York to Los Angeles, where there might only be two people booked in first class, but then the cabin almost always goes out full with employees. In many ways, American employees currently have the best setup of the "big three" US carriers for these perks, since American is also the only airline to have a "premium" first class product, shielded from upgraders.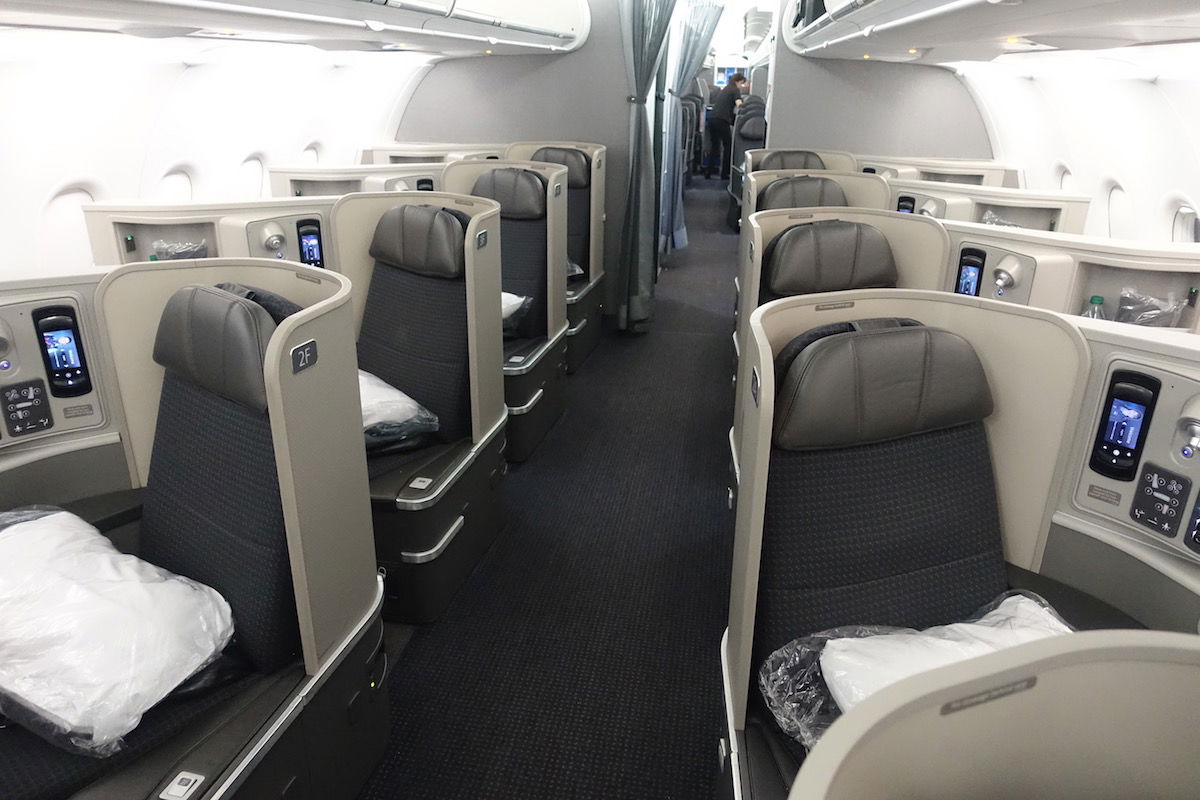 American employees will see fewer premium cabin seats
With American Airlines introducing a new business class and eliminating first class in the process (around late 2024), I can't help but think of the major implications this will have on some employees.
First of all, American will be taking A321Ts off premium transcon routes, Replacing them with planes that have premium economy and business class in place of first class and business class. This will almost certainly lead to a significant reduction in the ratio of premium seats, and without first class, elite members will likely have top priority for those upgrades.
So while these routes are currently a goldmine for employees looking to travel in first class, once this change kicks in I can't imagine they'll ever see the forward cabin on a premium transcon route again.
In the case of long haul routes, American often had at least a few empty first class seats even on otherwise busy routes where business class upgrades were tough to come by. So more often than not there were some non-revs in first class on long haul routes.
That's going to be much trickier when there's no longer a first class cabin, but rather business class is the highest cabin. Now, in fairness, American is increasing its business class capacity on some jets, so maybe it's not all bad news. In some cases I imagine employees will still have no issues clearing into business class, in situations where the upgrade list isn't particularly long. Nonetheless, I think it'll be significantly more challenging than before.
For American employees who enjoy flying in premium cabins, I do think the new business class and elimination of first class will have some significant implications. While these kinds of travel benefits have long been controversial, let me say that ultimately I'm happy for those employees who have been able to use these perks. Pay in the airline industry generally isn't great, and this is a very nice incentive for people who work really hard. If it's good for morale and makes employees happy, that's a win-win.
That being said, I do think the generous travel benefits for employees are also part of the reason airlines invest so little in the soft product of premium cabins. At the end of the day, premium transcon routes are always catered for 10 people in first class, even if there are only a few paying passengers.
Often one of the nice things about premium cabins on foreign airlines is that they're not full, while that's almost never the case on a US airline.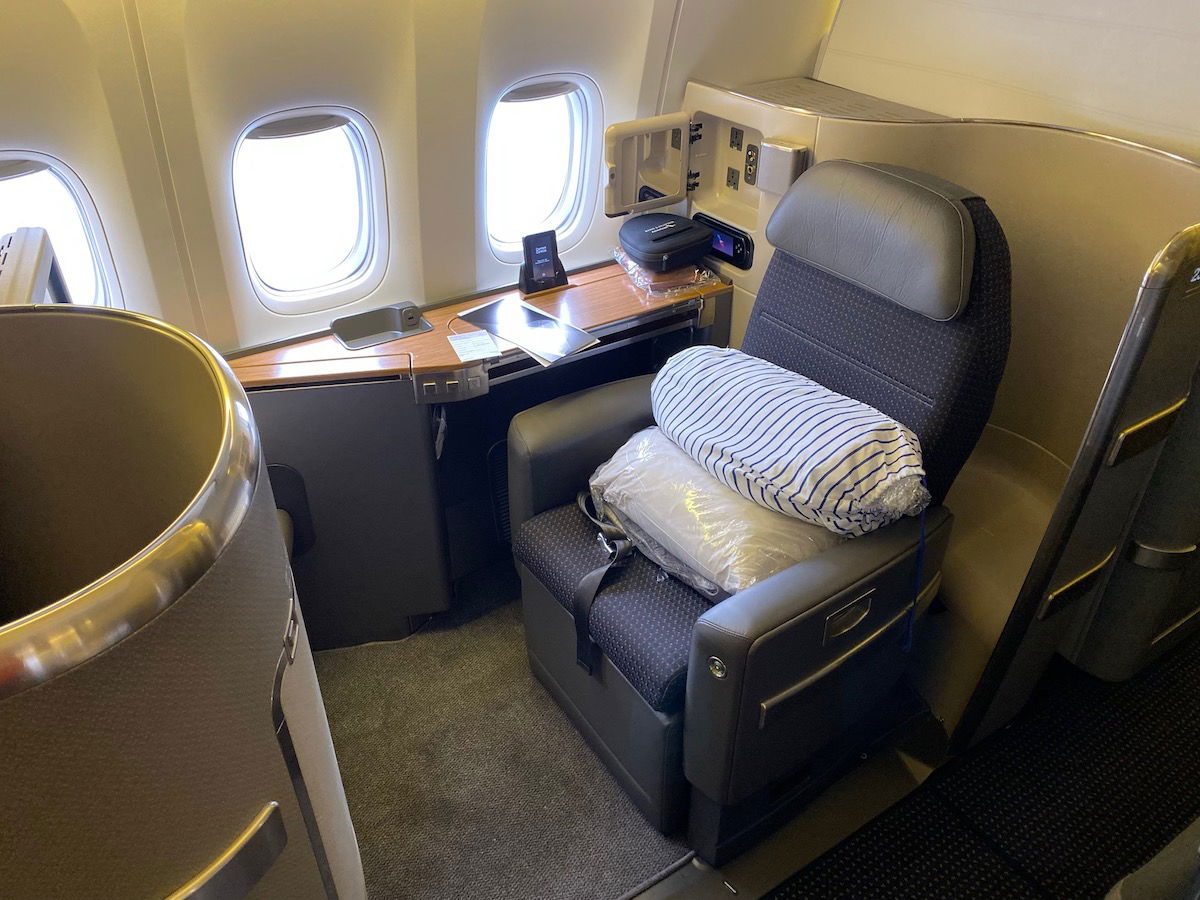 Bottom line
American Airlines is introducing a new business class product as of 2024, which is something to look forward to. At the same time, the airline will be eliminating "premium" first class. I don't consider that to be a huge loss in general, since American wasn't investing much in the soft product, and the hard product wasn't great either.
That being said, there's no denying that this has significant implications for many airline employees. Travel benefits are a big reason people choose to work in the airline industry, and it will become significantly harder for airline employees to score premium seats on some routes, especially on premium transcon routes. In particular, I imagine there are some sad New York or Los Angeles based American employees who aren't happy about this change.
Do you see things the way I do, or anyone have a different take?